Why choose Dan's studio for your Apps?
Three important things I can do for you:
1. Develop your App with my wealth of experience as a Mobile apps developer:
Allow my experience ( 9 yrs+) to become part of your success story.
2. Jazz up your App with sound effects and music:
As an organizer and leader of a local band in Vancouver, I can play different musical instruments, and I used to perform at live shows regularly in casinos and pubs.
3. Give your App a creative and artistic edge:
I have an artistic flair, and had won 1st place in the Plein Air Art Competition. Besides fine hand-drawing.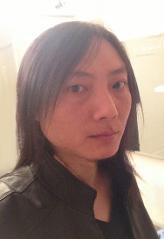 Start Creating A Marketable App Today
There are four fundamental elements of an attractive app: Coding, Sound effects / Music, Graphics and of course, your brilliant idea that is just waiting to be born.
Being a professional mobile application developer, I will take care of these key aspects: Coding, Sound effects/ Music, and Graphics.
Add your idea into the equation, and... soon you'll see your App in the online App store
Simply email me for a no-obligation quote or to arrange for a free consultation.
Email: Dan@dansstudio.ca